It's a new year, and resolutions aside, let's talk about something serious. SELF CARE. Mamas, are you taking care of you? Workouts, facials, meditation, healthy eating….they are not just to help us look our best, but FEEL our best too. My goal is to always try to be the best and happiest version of myself so I can be the best mom possible. Whether that means going for a run or taking a few minutes longer in the shower, that time helps me to refocus and reenergize. When I have a few MORE minutes, I love to go to a work out class or get a facial! And when I let the self care slip, I can feel it. Let's face it, my husband and my kids can feel it too. And no one wants that! So get a sitter, or heck, bring the kids to work out (Yes, that is an option!). And don't forget to drink water and BREATHE!
Here are the top picks for Health & Wellness in 2019 from the Milton Moms. XOXO
Psychotherapy for women seeking growth and positive change™, located in Waltham!  I work exclusively with women in individual and group counseling, helping with issues like reproductive health, transitioning to motherhood, feeling out of control with food, work/life blend, life transitions, and depression/anxiety.  Special focus on pregnant or new moms.  I offer culturally sensitive counseling based on your strengths; working together so that you can feel your best.  Learn more at
www.jessicafoley.com
Guided Mindfulness Meditation with Elaine Davis
Wellness is so important as a busy mom. We feel you. Having time to reset can be challenging. Research shows that meditation can help to enhance focus, alleviate stress,  improve health and promote creativity – not to mention help you to relax and disconnect from your busy lives. Join me, Elaine Davis, mindfulness meditation instructor at the Milton Art Center. Whether you are a beginner or practice regularly, it could be a great opportunity for some selfcare. Bring your yoga mat and wear comfy clothes. Your first session is FREE. Just let us know that you found this promo in the Milton Mom's Wellness Guide. Looking forward to meditating with you.
Dates and times are as follows:
Monday: 6 – 6:30am and 7:15 – 7:45pm & Wednesday 12 – 12:30pm and 7 – 7:30pm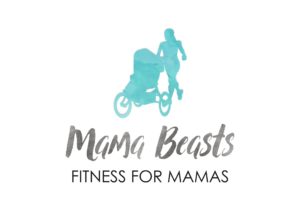 We offer busy Mamas much-needed stress release with fun, full-body work-outs for all fitness levels. Babies and toddlers can come along for the ride, as we workout and motivate each other in a supportive environment. Built-in play-dates, nights out, group races, and inspiring fitness challenges are all part of our community. Winter classes are held indoors in Canton at Dirt Dawg Sports. Spring classes resume outdoors at Andrews Park and Turner's Pond in Milton. First class is free! Or receive $10 off your first class pass with coupon code MILTONMOMS. For more information or to register, click here. 
Studio Barre
is a premier barre fitness boutique offering an exceptionally effective and personalized, goal oriented workout that raises the "barre" on fitness. Studio Barre's talented staff is highly trained to ensure that you will receive quality instruction designed to challenge you at any fitness level. In addition, you can expect motivating, personalized training in a musically driven, dance studio inspired environment.
They also offer an upscale fitness apparel boutique offering stylish and "fun"ctional workout apparel as well as accessories and gifts. "Studio Barre – Fun. Effective. Sassy."
Savin Hill Fitness Studio is opening May 1st in the heart of Dorchester only half a mile from the JFK/UMASS T Stop and right across from the Savin Hill T Stop. We are a beautiful boutique studio focused on offering many different classes every day including Yoga, Bootcamp, Indoor Cycling, Zumba, Pilates, Buti Yoga and more; and committed to providing individualized services like nutrition, personal training, and massage. Our 3rd-floor space is large, bright and airy and our team is passionate, welcoming and inspiring.
Right now we are offering huge discounts through our Founding Memberships – this special sale will be ending March 16th. These are the best deals we'll ever have and everyone that signs up as a Founding Member will receive tons of perks including unlimited classes, guest passes, 10% off all services and products, special invite to our Hard Hat Party on 3/24 and more. Click here to find the Membership that works best for you!

The owner of BUILD Wellness, Jackie Iannoni, is a Certified Strength and Conditioning Coach as well as a Certified Precision Nutrition Coach. She delivers a concierge wellness service, coming to your home or office to provide personal or small group training sessions as well as offering remote fitness and nutrition coaching. Her objective is to help each client build an infrastructure of positive wellness habits that can be implemented consistently and molded to support their unique lifestyle and goals! Shoot her an email or give her a call today to schedule a free fitness and/or nutrition consultation! Milton Moms receive a 10% discount off a first time training package or nutrition coaching purchase! 
(802) 274 0985
The Milton Art Center offers Wellness classes in yoga, meditation and Tai Chi Chuan. Improve your health, wellbeing and state of mind. 6 pass classes and drop in available for a flexible schedule. MAC is offering ONE FREE Class if you show the Health & Wellness Guide, or mention The Milton Moms.
Fitness Unlimited, a women's health club located in Milton, MA, has been helping women in the surrounding area reach their full potential for almost forty years. What makes Fitness Unlimited special? The amazing community of women, both staff and members. So check out our website and take advantage of our One Week Club and Class Pass.
Fran Karoff Yoga is located at 60 Adams Street and offers yoga classes for every level: gentle/beginners, all-levels, and vigorous.  Voted "Best Yoga Studio" by Milton Neighbors, view the schedule at www.frankaroff.com.
Milton Moms can enjoy one free class, just email [email protected] to schedule.
AV studio is an intimate pilates and barre studio located at 5 Canton Ave, Milton. Offering expert instruction with close attention paid to proper form and execution, you'll get a safe but challenging workout eachtime! AV Studio is offering mamas A FREE BARRE CLASS. Please sign up at www.avstudiomilton.com, choose the pay in person option, and mention Milton Moms when you check in!
NUTRITION, WELLNESS & MORE
One of the most unique and relaxing spas on the South Shore,
Quincy Spa at Christine's
has been providing mamas with services for the ultimate self care since 1995. Offering, Massage Therapy, Hair Removal, Facials, Manicures & Pedicures, Body Treatments, Make Up and more!
Christine's is offering mamas 20% off of one service, and complimentary use of their relaxation room!
AMAZING! 
Call 617-786-1620
to book, or
click here
for more information
I work 1×1 with mostly women to remedy common imbalances (like GI & skin issues, hormonal imbalances, feeling crummy) by using diet, lifestyle and herbal remedies. Ayurveda is an individualized, ancient approach to health and wellness – it's not a diet or exercise plan – it's a way of life specifically designed for your symptoms, your goals, and your busy life. Click here for more information or to contact Emily!
Calling all Moms who want to look and feel their best! Contact local mama, Kasie, about Isagenix!
It is easy to use, tastes amazing, and it is safe for pregnant and breast feeding moms and children. The products are organic, gluten-free, non-GMO, do not contain anything artificial or synthetic, made from whole foods, and we offer a dairy free line! Whether you are looking for weight loss, increased energy, better sleep, less stress, anti-aging, increased muscle tone, or to make extra money and be able to stay home with your kiddos, I can help you achieve your goals!
You can read even more about Kasie, in our latest Meet A Mom!