Local mom, Amanda of Maple & Thyme, is a recipe creator, blogger, granola maker and teacher (she ROCKS!!!) and today she is sharing her perfect stay at home Cinco de Mayo Celebration. She has super simple and festive snacks, dinners & drinks that you could make all summer long. Plus she included some fun crafts for the kids too! Thanks for sharing, Amanda!
HOW TO PLAN A SIMPLE MENU FOR YOUR CINCO DE MAYO CELEBRATION: 11 FAVORITE RECIPES
If you're like me, you're thinking about how to plan for your small scale, family friendly Cinco de Mayo celebration. I plan to have my feet up while relaxing on the back porch. Hopefully I'll be sipping a refreshing margarita and munching on some crispy tortilla chips and a bowl of fresh guacamole. The kids will be chattering away in the background  – maybe working on a fun craft idea. I'll spend little to no time prepping tacos and throwing a treat into the oven for dessert. Sounds like fun right? The only problem…what should I make??
In this post, I'm sharing 11 of my favorite recipes for your Cinco de Mayo party. Each recipe is full of flavor but won't take you forever to make. It's definitely not a party if you are stuck in the kitchen the whole time. In this post, I've given you options for drinks and cocktails, snacks, main courses and treats – all perfect for your Cinco de Mayo menu. I've even included a link to a bunch of fun craft ideas for the kiddos…gotta keep them busy so you can relax!!
HERE'S WHAT YOU NEED TO DO:
choose a recipe from each category – one cocktail, one snack, one dinner and one dessert
place your Instacart order
ask Alexa to shuffle songs by Juan Gabriel
DRINKS AND COCKTAILS
Best Spicy Pineapple Citrus Margarita – this naturally sweetened margarita has just the right amount of heat and a gorgeous, spicy rim
DINNER:
Cilantro Lime Chicken Tacos – Marinated chicken breast, a corn and red cabbage slaw and topped with a cilantro lime crema – easily gluten free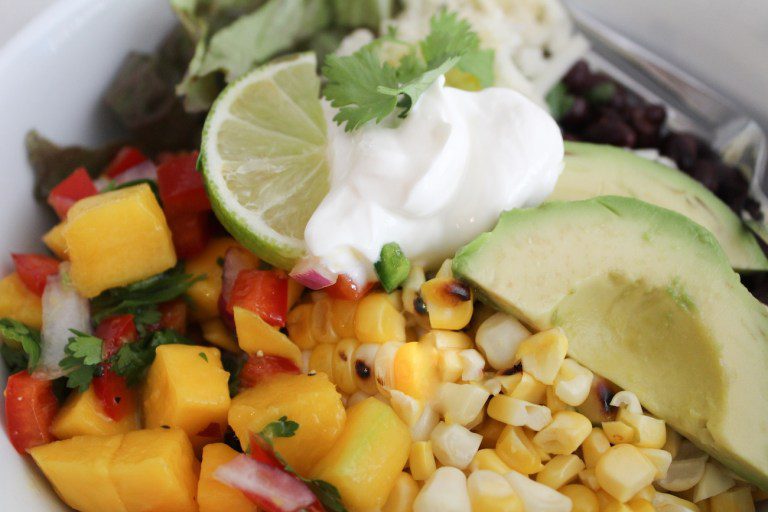 The Best Fudgy Brownies
– these are truly the best – doughy middles, tons of chocolate and often make an appearance at our celebrations